Terri Schneberger
Principal and 1st Grade Teacher

Terri has 28 years teaching experience, 19 with FCS. She earned her degree in Public Administration from Auburn University. Terri and her husband Scott were high school sweethearts. They have a daughter, Jennifer who is married to their son-in-law, Phillip and a son, Tyler who is married to their daughter-in-law, Klarisa. Terri likes reading, movies, home improvement projects, and travel. Her favorite part of teaching is watching the students grow in their relationships with Jesus.
Scott Schneberger
Business Manager and Middle School Teacher
Scott earned his Bachelor's Degree in Business Administration from Auburn University and his MBA in Business Administration from the University of Central Florida. Scott enjoys sports, travel and home improvement projects. Scott and Terri have a daughter, Jennifer and a son, Tyler who are both married.
Sherry Sabat
K5 Teacher
Sherry has 30 years of teaching experience on the kindergarten and preschool levels. She graduated from Rollins College with her AA and from Liberty University with her BS. She and her husband have 3 sons and 3 grandchildren. In her spare time she enjoys her family, church activities, sewing, gardening, raising chickens and just taking time to breathe. Sherry is looking forward to a wonderful year.
Jacqui Keener
2nd Grade Teacher
Jacqui Keener attended Southeastern University where she received her Bachelor's degree in Elementary Education. She is also Reading and ESOL endorsed. When not in her classroom, she enjoys reading, traveling, doing mission work and just being with people.
Alycia Bottinelli
3rd Grade Teacher
Alycia earned a B.S. degree in Early Childhood Elementary Education at the University of Central Florida. She has 9 years of experience teaching in different schools within Orange County. Alycia and her husband Patrick have been married for almost 5 years, and they have a daughter, Jemma, and a son, Dawson, and a labrador retriever/coonhound mix named Oliver. She loves baking, Jesus, coffee, and spending time with her family.
James O'Boyle
4th Grade Teacher
James O'Boyle graduated from College of the Ozarks with a degree in Biblical Studies. He then worked for a student ministry called KLIFE in Winter Garden. During his time at KLIFE, he fell in love with Family Christian School. He then decided to get his teaching certificate so he could teach at our wonderful school.
Joy Mackey
5th Grade Teacher
Joy earned her Bachelor's of Science in Elementary Education from Florida Southern College in Lakeland, FL. Joy is a State of Florida Certified Teacher and has been teaching for 19 years, all at FCS. Joy enjoys home improvement projects and reading. She is married to her high school sweetheart, David.  They have 2 sons, Colby and Zeke and a daughter, Sunny.
Leah Thurber
6th Grade Teacher
Leah earned her B.S. in Elementary Education. She taught for 3 years in the public school system, then later on joined our team where she began in the elementary team. She quickly fell in love with the FCS core values and found her place in the middle school team. She is grateful to be in ministry with this community as well as a loving school to bring her kids. She and her husband Aric have 3 daughters, one in Heaven and two here with them. She loves visiting new coffee shops, growing in her walk with Jesus, visiting Disney with her family, and dreaming of interior design projects.
Missy Tosspon
7th Grade Teacher
Missy has her Bachelor's degree in Liberal Studies from UCF. She loves coffee, Jesus, and spending time with her family. She is an ACSI Certified teacher and  has 17 years teaching experience, all with FCS. Missy and her husband Jason have two daughters, Adalyn and Audrey. She loves FCS and thinks it is the greatest school in the world.
Spencer Connatser
8th Grade Teacher
Spencer earned degrees in Theology and French from Union University in Jackson, TN. Spencer has four years of teaching in different independent schools and is ACSI certified. He enjoys photography and videography as well as playing and watching sports. He and his wife Sarah have three daughters—Katherine, Claire and Charlotte.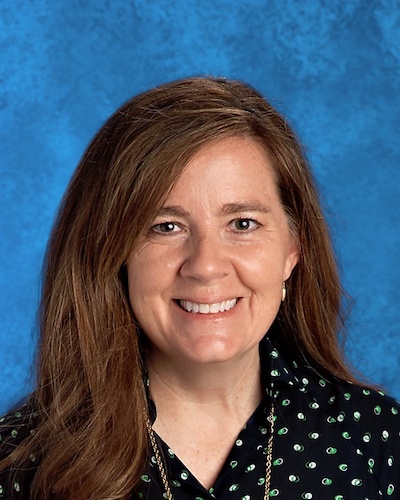 Holly McCall
School Secretary
Mrs. McCall earned a BS in Home and Family studies with a minor in Biology and Business from Freed-Hardeman University in Henderson, TN. Before becoming a mom she worked as an interior designer and also as an 8th grade science teacher. She is married to  the one and only John McCall. They have 3 kids that love FCS as much as she does. Mrs. McCall will continue to give all office visitors a Hershey Kiss just like Ms. Imogene did for so many years.